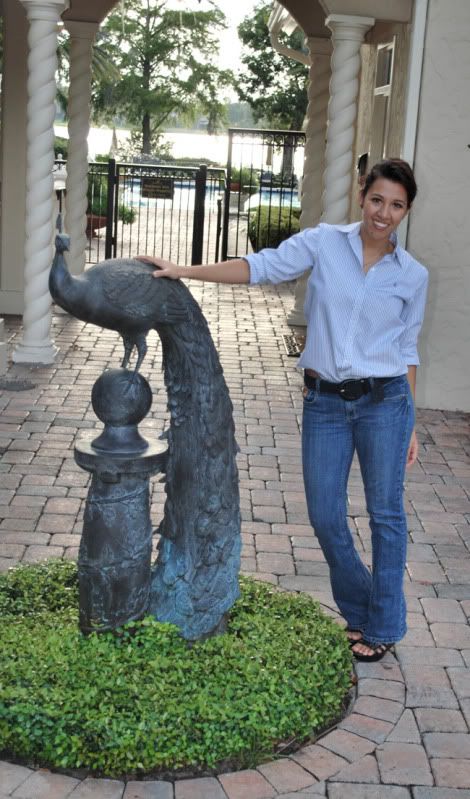 Hello my loves, today I bring you the Outfit of the Day. But first I have to confess that I considered closing this blog for a second. Thankfully I have wonderful supporters and I completely changed my mind. I think I was too worried about what to write and always found myself deleting stuff. From now on I want it to be more "me", improvised and fun!
Anyhow about the outfit: I wore it on a random weekend last month doing errands with my
fiancé
, the cool thing about it is that the shirt I wore is a "Ralph Lauren" shirt I found for $3.99 at a
Goodwill store
. How awesome its that? I'm in love with this shirt I don't know why? Its feminine and manly at the same time and I have paired it with different outfits since... Check this one out!
____________________________________
Hola mis amores, hoy les vengo con un Look del día. Pero primero les tengo contar que estuve contemplando cerrar el Blog por un tiempito, pero como ven gracias a muchas lindas personas que me apoyan cambie de mente y vengo mejor que antes :-) Creo que lo que pasaba, es que estaba muy preocupada de que escribir en cambio de seguir mi instinto y ser yo misma. De ahora en adelante quiero
que Blog sea más mí, divertido e improvisado!
Acerca de el Look: lo use un día el mes pasado haciendo diligencias con mi fiancee. Lo más chévere del look es la camisa, la cual conseguí en una
tienda de ropa de segunda mano
. Es una camisa "Ralph Lauren" y me costó solo $3.99, que tal? De verdad me encanta esta camisa, es femenina y masculina al mismo tiempo, y desde que la compre la e utilizado ya con varios Outfits… Así que chequen este!
Shirt: Ralph Lauren
Jeans: Rue21 (Very Old)
Shoes:
Cathy Jeans